Hidey-ho. I'm looking for help with mechanics and puppeteering for a cosplay of the old wise man from The Labyrinth. I want to make his hat a moveable, mechanical puppet that I can control with some sort of controller or a simple lever and string mechanism.
The idea is to make the Wise Man hollow-ish using a wire frame support so that on the inside I have room to move my arms (one of this arms would be a stationary fake arm, obvs.) and could easily control the hat like that. I'd also like to have the mechanics for the face, but if I can't I'll just make a foam latex mask and be the head. Otherwise, I'd have tearduct/wrinkle vision under his eyes or through his mouth and be controlling the blinking eyes, the eyebrows, and the mouth. I'm not sure if I want that much wiring and mechanics going on through.
I'm wondering if anyone has an experience in making something like this and could give me tips, thanks.
The Wise Man: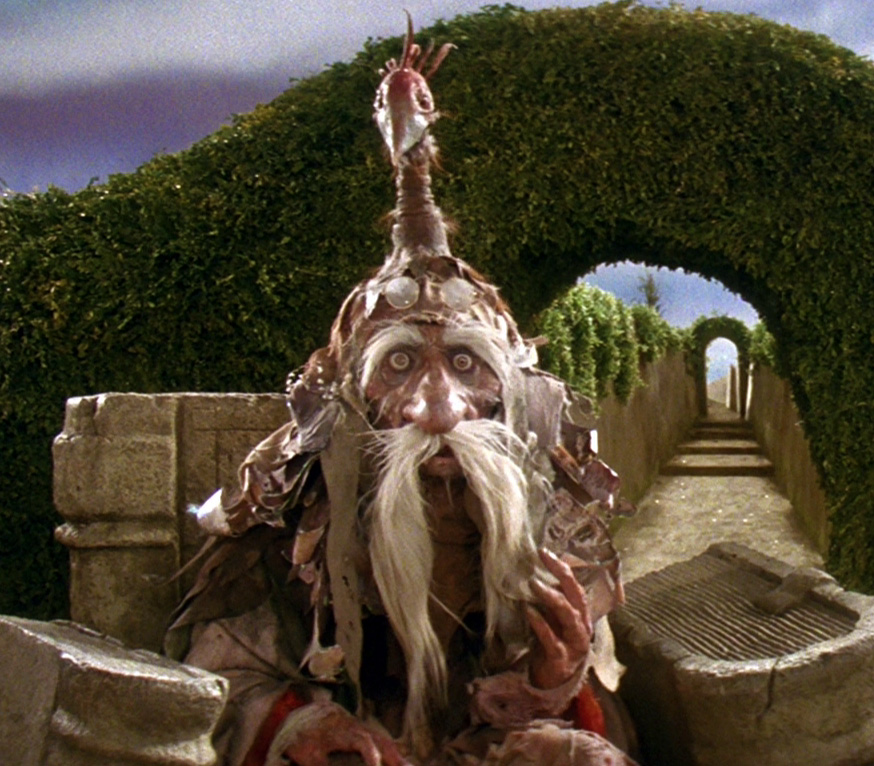 The clip that shows the Wise Man and his hat:
http://www.youtube.com/watch?v=dtC7s-Sil98