Black & White Striped Material, Semi Transparent, For Sale (Ideal for Um)
---
I bought 3m of thin cotton material to make Um of Umbridge's dress (tim Burton's Alice in WOnderland), but have decided against making it. There is a little under 3m of the fabric left (after I cut the bodice pieces): still enough for a small or medium sized person to make the dress. The material is thin and soft, with little 'embroidered' knots in it, which add some texture.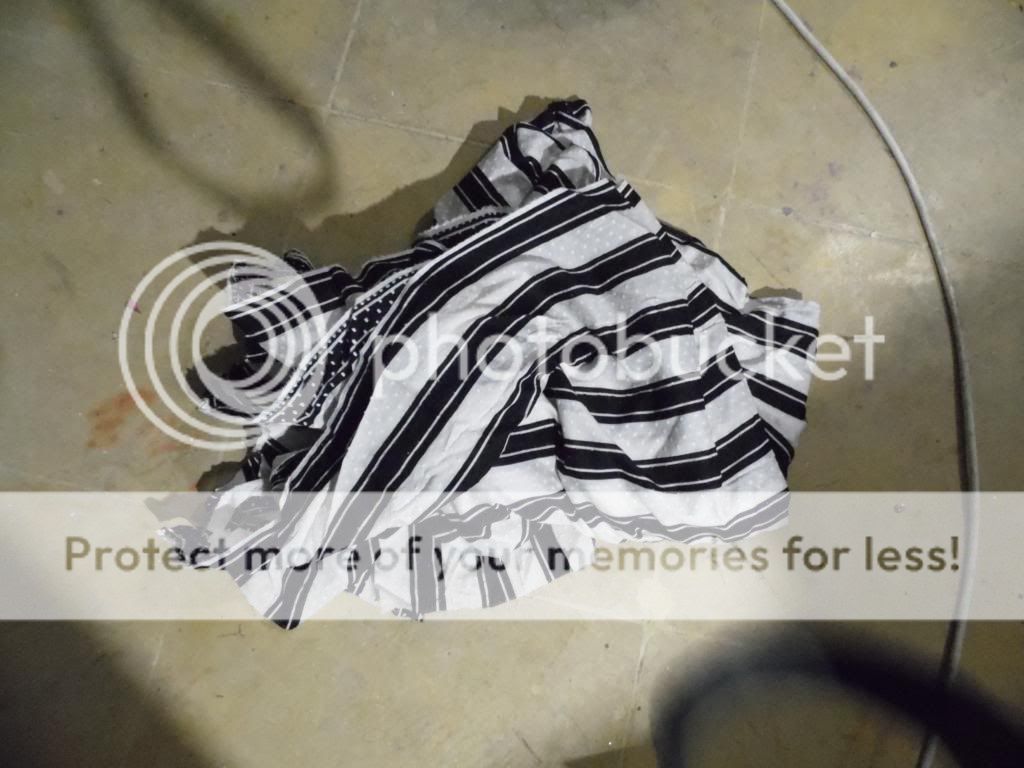 Price: 10 Euro
Post: Depends where you live.
__________________
Interested in commissioning a costume or accessory from me? Go to my Facebook page for more information
Facebook
Alternatively, order an accessory or some clothing from my Etsy store.
Etsy
Deviantart
Blog
Currently Working On:
Female Titan (touch ups);
Planned:
Daenerys (Game of Thrones), Hannah Alexander's Art Nouveau Sailor Moon (long term project), Marianne (Brotherhood of the Wolf)