Yeah I am trying to cosplay as Sailor Pluto, and I want to know if this is too bright of a green, for her? This is the wig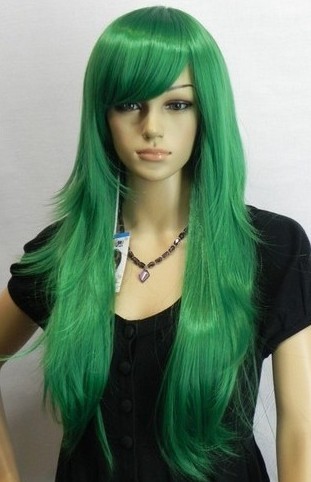 So is this good enough or her hair? Or should I dye it? This is my first time cosplaying, so I want to atleast get it right.
Also I heard that you can dye a wig with sharpies, so if I were to dye this, how may markers would I need? Also what method of dying a wig should I use? Coloring it directly with a sharpie and run it under cold water/? Or Use rubbing alchohol?