Ichigo's Bankai outfit and wig from Bleach. I will sell them separately if you only want one or the other.
Worn for a competition three years ago, then never worn again.
Comes with the layered bankai coat, which is two coats, one white with a red lining, and one black, the pants, and the scruffy orange wig. The sash is not included as I'm still using it for another cosplay. The wig will be freshly cleaned, so will require some spiking. It's a women's medium/ size 8 in both coat and pants.
A video of me wearing it:
http://www.youtube.com/watch?v=vj3sEIIZ0iE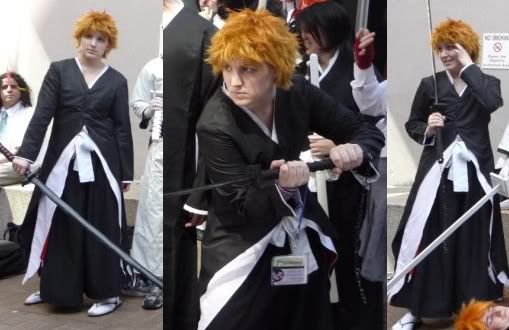 Taking best offer. PM if interested.