I would like to make a chocobo keep costume for dragoncon next year.
Reference image: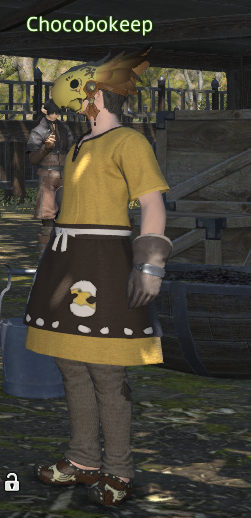 I found what I think are the texturally-perfect fabrics (had to bleach the golden rod into that canary yellow):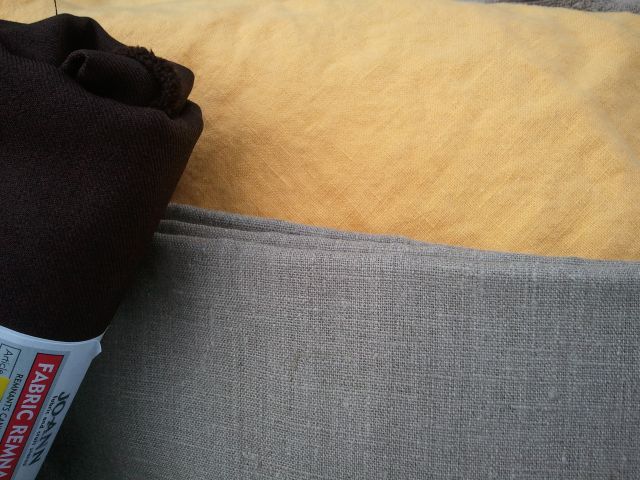 But I am starting to doubt myself on my leggings plan.
Leggings closeup:
My first problem lies in the fact that my leggings material is plainweave linen (no stretch) and leg warmers typically stick to the leg because they stretch into position and hug the leg. My second problem is that linen is not a thick fabric and those legwarmers look thick (like knit-thick or padded-thick).
The second problem could be fixed by making them layered. The first problem is a tad more difficult to overcome. I have seen wool plaid leggings made on the bias so that they clung and stretched a bit, and I thought I could bias-cut the taupe fabric to give it a bit of cling. Also to cut it a bit long so it pools at the ankle like the reference picture.
Where I'm stuck is how to structure the underneath. I'd rather not try to make thigh-bands and hold it up that way, because I fear they will slide down. I was planning on doing knee-bands, because I've held up leggings that way before. The problem is how to get the material to stand up over the knee if the band is under the knee.
I had planned this weird tube design:
but it just feels like I'm not going in the right direction.
Then I'm wondering if I'm just overthinking this, and I should just sew my bias-cut outer fabric to some regular knit legwarmers (rolled to the back so you don't see the inside). But would they stand up over the knee?
---
Anyone out there able to get through all that, follow along, and have a suggestion? The echoes in my own head are really endangering the project. I could use some feedback.