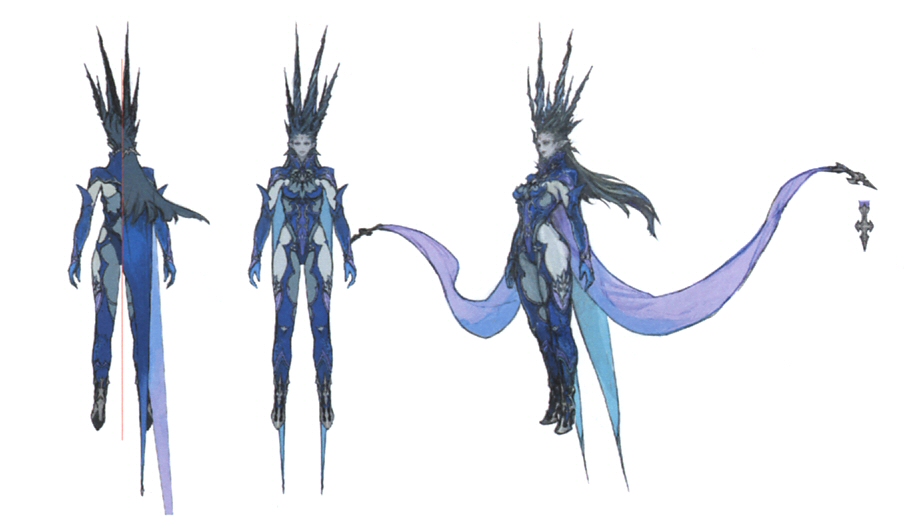 So, I'm very interested in doing a Shiva cosplay! But My last attempt at making a cosplay (Garuda) didn't go so well, so I thought maybe I'd ask for help this time (Plus I'm not in as big of a rush as I expect not to wear this for at least a year).
I figured I'd try to work on her horns(?) first, then slowly make my way down the body.
Where are some good sites where I might be able to get patterns for..let's say, her popped collar/cape?
What kind of materials do you recommend for her outfit? Silk or Sheer Fabric for the back part of her cape(?) seems plausible. But her outfit is what's confusing me the most...I'm not even sure how I'd approach it...bathing suit? Body suit? ....paint?
I figured foam might be easiest for the horns (Since I dont want anything heavy on my head)...in all honesty, I'm not as worried about her horns as I am her outfit.
I'm a huge amateur when it comes to creating cosplays, so I know I'm probably getting way to deep over my head, but I remember having a lot of fun creating my garuda cosplay, even though it didnt come out so well.
Also not sure what to do about her boots...what do people generally do when it comes to boots? Buy their own or full-out make them?
Any help/advice is welcome! (Besides "Give up while you're ahead" lol) I'm sorry if this isn't in the right thread, I'm not quite sure where else to post this.