Yeah, it's about the twentieth costume that I've mentioned maybe doing for Tekko and Otakon this year, but this one I actually started on in my free time today. Anyway, it's a very casual Totoro (My Neighbor Totoro) work-in-progress, and I'd like some input as to what to do next.
What I've got so far:
A hat base (still has to have the ears put on)
Arm warmers (I'll be adding craft-foam claws to these)
Both are made out of super-soft dark grey fleece.
Excuse the poor lighting and the mess in the background.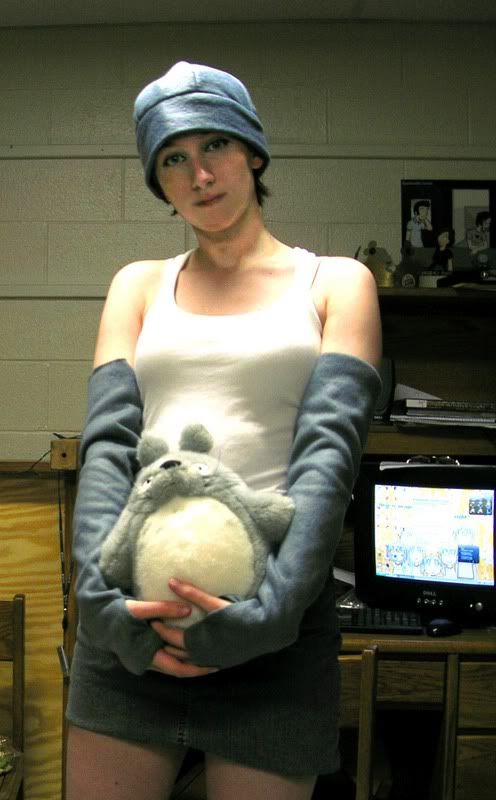 What I'm considering adding:
Ears for the hat
Those little grey checks onto a white tank top.
Grey low-cut vest?
Puffy Totoro tail?
This time, please excuse the poor Photoshop skills.
Things I haven't decided yet:
Should I put eyes and a nose on the hat?
Grey fleece legwarmers?
Make a skirt from the same fleece? Or pants?
What kind of shoes?
Any kind of necklace?
Tank top or halter top?
Add a temporary acorn tattoo?
Makeup suggestions?
As you can tell, I'm still in the preliminary stages for this, so I'd love any input you guys might have. Thanks in advance!